Ceramic Ancaris Ring Accent Table
Dimensions:
24.5H x 25Dia

Weight:
84lb
Packing Info:
29.5W x 28D x 27.5H
Weight: 131lb
Product #:

308FT225P2MAG:

Metallic Top | Apple Green Sides

308FT225P2MW:

Metallic Top | Creamy White Sides

308FT225P2MO:

Metallic Top | Orange Sides

308FT225P2MTB:

Metallic Top | Turquiose Blue Sides

308FT225P2WTB:

Creamy White Top | Turquoise Blue Sides

Details:
Handmade glazed ceramic
Sizes and weights of these handmade items may vary
Technical Specifications
Ships in 1 crate
Estimated Packed Volume: 14 CBF | .37 CBM
More Details
These items are handmade, so dimensional information is approximate; please notify us at time of order if you have specific size requirements. We reserve the right (at any time) to change, modify or alter any part of this product including but not limited to the glaze in order to improve overall quality. Our handmade ceramic products can be adapted and refined according to the different shapes and dimensions available. Each product is a unique handmade item, as such you should expect variations in glaze finishes. Glazes may show irregularity in the colors and the surface as a result of the handmade work. Surfaces cannot be perfect (read more about this collection in the "About Our Ceramics" section or contact customer service for a copy of this document). Pictures, ceramic samples and descriptions are purely indicative. Protect all ceramic items, especially matte finished items, from severe freezing conditions.
Country of Manufacture: Thailand
About Ceramics
CERAMIC ABOUT OUR HAND CRAFTED CERAMIC – 122518
Product Care
CERAMIC COLLECTION PRODUCT CARE – 122518
Warranty
CERAMIC FURNITURE LIMITED MANUFACTURERS WARRANTY – 2252018
CA 117 PROP 65
2019 CA-117 PROP-65 CERAMIC COLLECTION – 01152019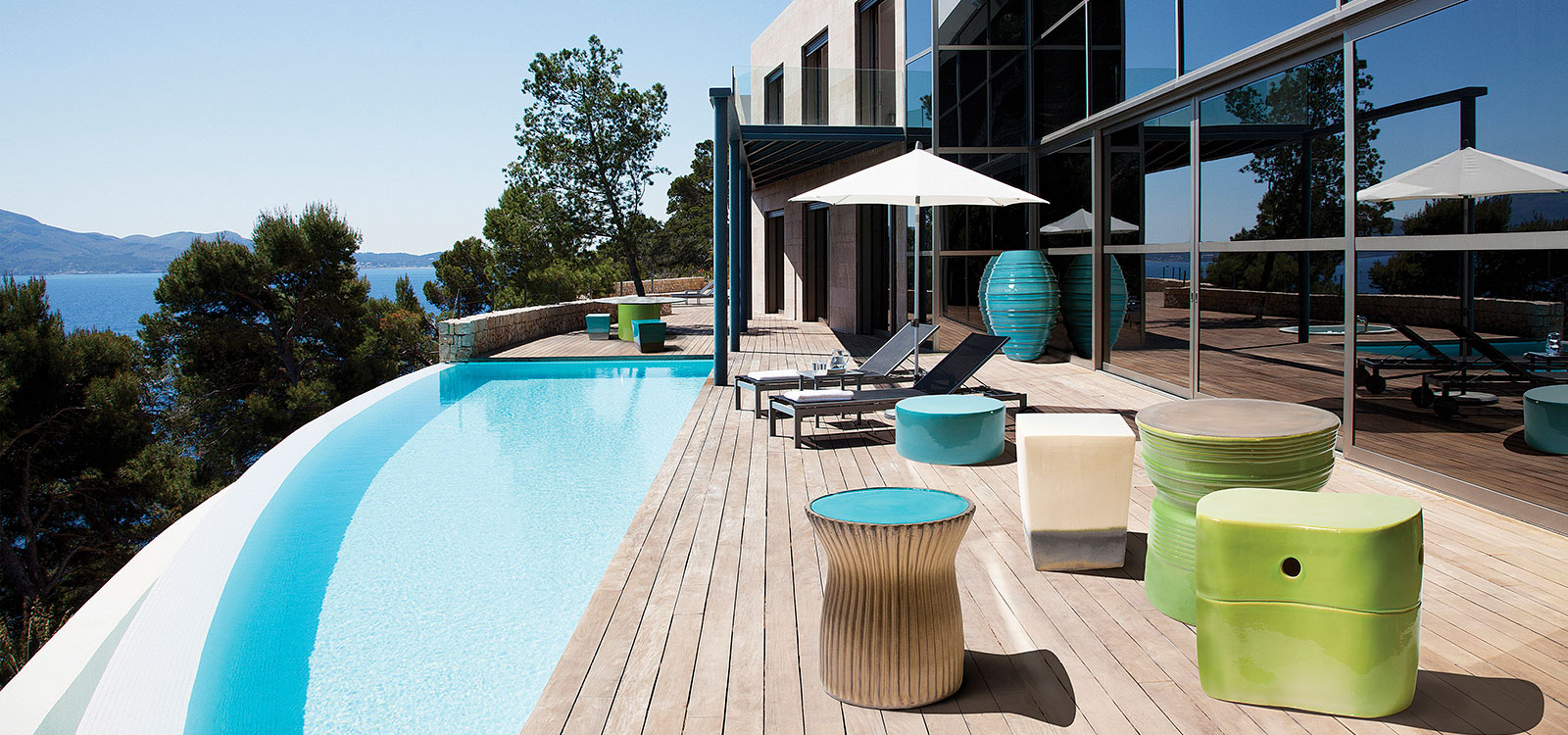 Visit the Product Documentation Page for the Ceramic Ancaris Ring Accent Table
---
Article printed from Seasonal Living [2019]: https://dev.seasonalliving.com
URL to article: https://dev.seasonalliving.com/store/products/ceramic-furniture-collection-ancaris-ring-accent-table/
Click here to print.
Seasonal Living | e-Mail: Service@SeasonalLiving.com | Tel: + 1.512.554.5738 | Fax: + 1.512.330.0841
Copyright ©2017 Seasonal Living Trading Company. All rights reserved.